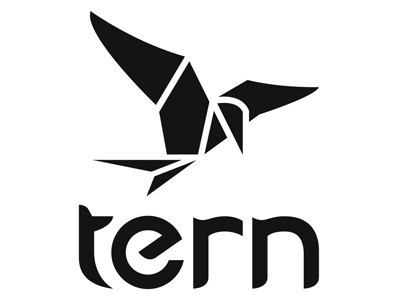 Tern
TERN.
Tern designs, manufactures and sells versatile bikes for everyday use. The company is based in Taipei, Taiwan. The company´s primary products include folding bicycles and cycling accessories. Though founded only in 2011, the company´s bikes have already received a number of international design awards.
One of Tern favorite mottos: Aim high, then aim higher. They design products with an eye towards function and long-lasting durability. Tern choses to blaze new trails to bring you features that make everyday biking more convenient and comfortable.
Tern was founded by Florence Shen and Joshua Hon, wife and son of David T. Hon, founder of the established Dahon brand of folding bicycles. The Arctic tern was the inspiration for the company name, due to the fact that it travels the longes distance of all migratory animals and is light and small, qualities the comapny attributes to its bicycles.
The Tern lineup has bicycle models with 20", 24" and 26" tires. The 20" bikes include the Link, Verge and Swoop series, while the 24" models features the Eclipse and Node bikes. In August 2014, Tern announced its first electric bike, the eLink. The eLink weighs 21 kg and folds in under 10 seconds.
Tern also features a line of bike accessories. Items range from carrying bags and cases, to rack, fenders, mudguards, a multi-tool and a bicycle floor pump built into a seatpost.
Tern uses a number of patented technologies in its products, foremost of wich include the OCL joint and award-winning Physis 3D hadlepost. The OCL joint features floating point technologiy, which allows the lever to fold flat and brace against the joint for protection in transit, thereby avoiding the possibility of the locking linkage being snapped in half by a sudden impact the lever. The joint is also fully serviceable with the company claiming the bearings can be replaced in five minutes.