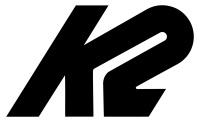 K2
K2
K2 is an American company founded in 1962 by brothers Bill and Don Kirschner on Vashon Island, near Seattle, in the United States. K2 was founded by iconic individuals who believed North Americans could build a great ski at a time when Europe owned the ski world. In 1962, consummate inventor and serial engineer Bill Kirschner applied the fiberglass technology from his family's veterinary splint and kennel manufacturing business to the world's first modern ski featuring a fiberglass wrapped torsion box. In essence, he invented the modern snow ski as we know it. Fiberglass ski technology made skis significantly lighter and more lively than their wood and metal contemporaries.
Famous users of K2 skis include Seth Morrison, pro champion Spider Sabich, World Cup and Olympic champion Phil Mahre, and his twin brother Steve Mahre, World Champion and Olympic silver medalist.
The K2 brand is known for its high quality skiing and snowboarding equipment. K2 is based on a wide offer for freeride sports. You can choose from many types of skis and snowboards for freeride, freestyle or ski touring. Of course there is all the other equipment for these sports - ski and snowboard boots, chopsticks, helmets and quality backpacks, including avalanche sets. K2 today offers not only peripheral skiing equipment, but you can find a complete range for beginners and advanced skiers, on and off the slope.